Monroe GA Mosquito Control

Here at Zero Mosquito, we are experts in effective Monroe GA Mosquito Control. It's important to be able to spend time outdoors without worrying about buzzing and biting insects. Mosquitoes are annoying and they are known for carrying deadly diseases. Zero Mosquito is devoted to providing the best protection available for your family. Our pest control formulas similar to services for pest control lafayette are approved by the Environmental Protection Agency (EPA). They are completely safe for your family and our earth, just not mosquitoes. We strive to ensure that your family has a pleasant and enjoyable outdoor experience. We understand that nothing can ruin that more than these intruding insects.
---
Why You Need Monroe GA Mosquito Control
Monroe, GA can experience its share of mosquito issues in the summer.  Mosquitoes are an unfortunate nuisance that can cause several problems from skin irritations when bitten to more serious diseases such as West Nile Virus.  More than that, mosquitoes carry diseases and parasites that can infect pets, including heart worms in dogs.  There are 200 different species of mosquitoes in the United States, 63 of those currently residing in Georgia. Many of those 63 species can be found in Monroe, GA which is why mosquito prevention and control is an important part of outdoor life.
There are several things you can do to prevent mosquitoes from invading your yard and life:
Eliminate standing bodies of water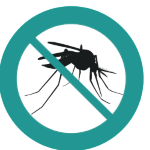 Monroe GA mosquito control can be challenging because rural areas like Monroe may have more ponds and lakes with no easy prevention tool. Mosquitoes can lay eggs in the smallest amount of water, even water sitting in a bottle cap. Take action to remove any old cans, tires, plastic baby pools, or any other container where water can collect and sit. This is especially important to check regularly around your property during time of high rainfall. The more water sitting stagnant, the higher your chance is of ending up with a mosquito infestation.
Wear clothing that sufficiently covers up skin to avoid mosquito bites
Light colored clothing is also recommended when spending time outdoors, as it does not attract mosquitoes as much as brighter clothing does.
Avoid spending time outside during sunrise, sunset, and late afternoon
This is when mosquitoes are at their most active state.
Use an EPA approved mosquito spray repellent
This is used to safeguard your residence or business in Monroe Ga mosquito control. Our sprays at Zero Mosquito are approved for use by the EPA. You can rest easy knowing that our chemicals are safe for use. Our yard spray, lasting 21 days, will kill adult mosquitoes and allow you a more enjoyable outdoor, summer experience.
---
Monroe GA Mosquito Control Services:
While there are many ways to control the mosquito population on your property, the most popular treatment method is our No Fly Zone Treatment. This spray starts working immediately, killing mosquitoes on contact. Though the spray can be affected by rain and other weather, it is designed to stay active for 21 days.
We guarantee the safety of all products we use on your property, but some prefer all natural solutions. Our all natural solution starts eliminating pests as soon as it is applied and then keeps working for up to 14 days around the clock to keep mosquitoes off your property. The treatment will keep your family and your pets safe from mosquito bites and the diseases they may carry!
Some of the biggest moments of your life take place in your backyard. An intimate wedding for family and friends, a graduation party to celebrate a milestone in your child's life, or the annual Fourth of July picnic for the neighborhood. These events create memories that last a lifetime. Don't let mosquitoes ruin it for you. This spray works the same as our No-Fly Zone treatment but it includes extra Monroe GA mosquito control to ensure that your event is a no-fly-zone.
---
FAQs About Mosquitoes in Monroe Ga Mosquito Control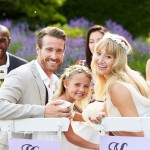 Q – How do Mosquitoes pass on diseases?  
A – Mosquitoes can pass on whatever disease or virus they carry through their children. One female mosquito can give birth/lay between 100 to 300 eggs at one time, in her lifetime she can lay between 1,000 and 3,000 eggs. The average mosquito typically lives 2-3 weeks. However, some can live upwards of 6 months in the right conditions. The amount of mosquitoes that can be produced in one lay is what makes it difficult to completely eradicate them. If the mother mosquito has the virus or disease it can be transmitted to all her offspring allowing the virus to go from 1 – 300 mosquitoes in one laying cycle. Now if half 150 produce offspring you now go to 45,000 with the virus or disease. So keeping the mosquito overall population down is good for the well-being of that location. It is the main vector or carrier of the disease.
Q – What Can I do as a home owner to reduce mosquitoes when outside? 
A – Mosquitoes are generally weak fliers. So placing a large fan in the direction where you and your family will be siting will be helpful, but not reduce the number.
Q – What type of Diseases do they carry in Georgia? 
A – Mosquitoes have transmitted diseases for centuries. However, some viruses we are just now starting to see the repercussions of their effects. Such as the Zika virus and the devastating impact that it has on fetal development.  Although Zika is less common now in the United States. Experts are expecting there to be a rise in cases as we progress throughout the summer. Making it all the more imperative to have treatment and protect your family. Mosquito-borne diseases can vary from malaria, dengue, chikungunya, yellow fever, and zika virus. Although some exist more in developing countries than in the United States the CDC reports cases throughout the southeast United States each year.
Q – What makes mosquitoes attracted to humans? 
A – It is a combination of scent, sight, and heat that humans give off. Mosquitoes can be attracted to the carbon dioxide we exhale from up to 100 feet away. Perfumes and colognes can also attract mosquitoes more to humans. It is best to find a good insect repellent that you trust and wear darker clothing.
Q – How do mosquitoes get into my home? 
A – Mosquitoes enter the house through any available space. It could be a small crack between the door and the panel. It can be a broken window or screens.  They can also get in through attic or through bathroom vents. It is so important to treat the outside and the inside parts of your home.
Q – Why do mosquitoes prefer water? 
A –  Stagnant water is where the female mosquitoes like to bread and lay their eggs. It is important if you have a pool or a pond to make sure to eliminate the stagnant areas so that water can flow better. Clean and remove gutters to allow for better flow of water. Treat bushes and plants like cattail where stagnant water can accumulate causing a mosquito problem. Buy plants like marigold or lavender which is known to repel mosquitoes. Bird baths or small ponds of water can also be a major problem. It is best to find a way for the water to move consistently by use of pumps or to eliminate these all together in your backyard. So the main point is to eliminate all the stagnant water opportunities for mosquitoes to breed and lay their 300 plus offspring.
Q – What some important ways you can reduce the number of mosquitoes in your own backyard? 
A – Here is a list of useful things you can do to prepare your backyard:
Drain water from all containers
Toss unnecessary items
Turn over kiddie pools
Tie tarps tightly
Treat your yard with professional help
Buy cintronella candles
Buy tiki torches
Buy mosquito repellent
---
TAKE ACTION TODAY AND SEE HOW ZERO MOSQUITO CAN PROVIDE TOTAL MONROE GA MOSQUITO CONTROL FOR YOUR HOME.
Our services are 100% guaranteed and we encourage you to contact us if you are not completely satisfied.
Our goal is protecting your family.