Roswell GA Mosquito Control

The team at Zero Mosquito are experts in effective Roswell GA mosquito control. Roswell GA, especially during the hot summer months, experiences a large number of mosquitos that are not only annoying, but can also carry harmful diseases. Homeowners want to spend time outside, enjoying the warm summer weather, but without the buzzing and biting of insects. Zero Mosquito provides pest control services in the Roswell area to protect you and your family from mosquitos and insects. Our pest control services are approved by the Environmental Protection Agency (EPA) and completely safe for you and your family.
---
Why You Need Roswell GA Mosquito Control
Mosquito control in Roswell GA can be a challenging task. Residential areas often experience mosquito problems due to the warm temperatures and high humidity. Other rural areas struggle with mosquitos even more due to ponds, lakes, and woody environments attracting these types of insects. Mosquitos and insects are not only a nuisance, but they can also carry diseases and cause painful skin irritations. They can also carry harmful parasites, including heart worms, and infect your pets. There are over 200 different species of mosquitos in the United States, 63 of those currently residing in Georgia. With so many mosquitos and insects in Roswell GA, it's important to treat your home with a safe pest control treatment as well as follow a few general tips for avoiding insects around your home.
There are several things you can do to prevent mosquito bites:
Eliminate standing bodies of water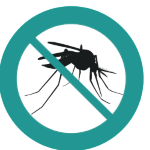 An easy first step to preventing mosquito problems is to prevent the collection of water in objects outside. Old cans, tires, plastic baby pools, and other objects outside can collect with rain water and attract mosquitos. Check regularly outside to make sure that there are no stagnant bodies of water, especially after rainfall.
Wear clothing that sufficiently covers up skin to avoid mosquito bites
Bright clothing has be known to attract mosquitos. When outside, use light colored clothing, as well as long sleeves and pants, to avoid mosquito bites.
Avoid spending time outside during sunrise, sunset, and late afternoon
Mosquitos are most active outside during sunrise, sunset, and late afternoon as the sun begins to go down. Try and avoid being outside during these hours, or remember to wear extra bug repellent to avoid bites.
Use an EPA approved mosquito spray repellent
Not only can you use bug repellent on your skin to prevent mosquito bites, but you can also use specially designed mosquito repellents on your yard and around your home to kill off mosquitos before they bite! Zero Mosquito provides an EPA approved mosquito yard spray, safe to use around your family, that kills of adult mosquitos for 21 days. With Zero Mosquito's yard mosquito spray, you can kill off mosquitos and small insects before they become a problem.
---
Roswell GA Mosquito Control Services:
While there are many ways to control the Mosqu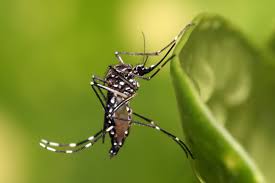 ito population on your property, the most popular treatment method is our No Fly Zone Treatment. This spray starts working immediately, killing mosquitoes on contact. Though the spray can be affected by rain and other weather, it is designed to stay active for 21 days.
We guarantee the safety of all products we use on your property, but some prefer all natural solutions. Our all natural solution starts eliminating pests as soon as it is applied and then keeps working for up to 14 days around the clock to keep mosquitoes off your property. The treatment will keep your family and your pets safe from mosquito bites and the diseases they may carry!
Some of the biggest moments of your life take place in your backyard. An intimate wedding for family and friends, a graduation party to celebrate a milestone in your child's life, or the annual Fourth of July picnic for the neighborhood. These events create memories that last a lifetime. Don't let mosquitoes ruin it for you. This spray works the same as our No-Fly Zone treatment but it includes extra Lawrenceville GA mosquito control to ensure that your event is a no-fly-zone.
---
TAKE ACTION TODAY AND SEE HOW ZERO MOSQUITO CAN PROVIDE TOTAL ROSWELL GA MOSQUITO CONTROL FOR YOUR HOME.
Our services are 100% guaranteed and we encourage you to contact us if you are not completely satisfied.
Our goal is protecting your family.